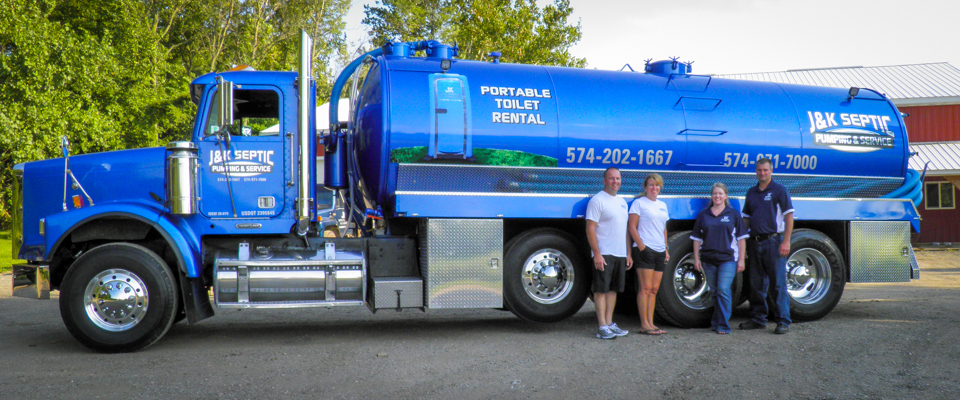 In 2008, Jim Garris and Kenton Brubacher formed, J&K Septic Pumping and Repair Service in New Paris, Indiana.  Jim and Kenton, both,  have 25 years work experience in the excavating and septic repair field and decided to add septic pumping to their list of services.
As J&K Septic grew over the past few years, they have added new services including, portable restroom rentals, dual sink wash stations, sewer line cleaning, water jetting, and snowplowing.
J&K septic is committed to providing their customers with guaranteed fast and affordable service 24 hours a day, 7 days a week.
Kenton is now the Sole owner & operator and will be on each and every job to ensure customers are 100 percent satisfied